Fuyao Glass Industry Group's Cao Dewang named Ernst & Young World Entrepreneur Of The Year 2009
2009-06-01
1739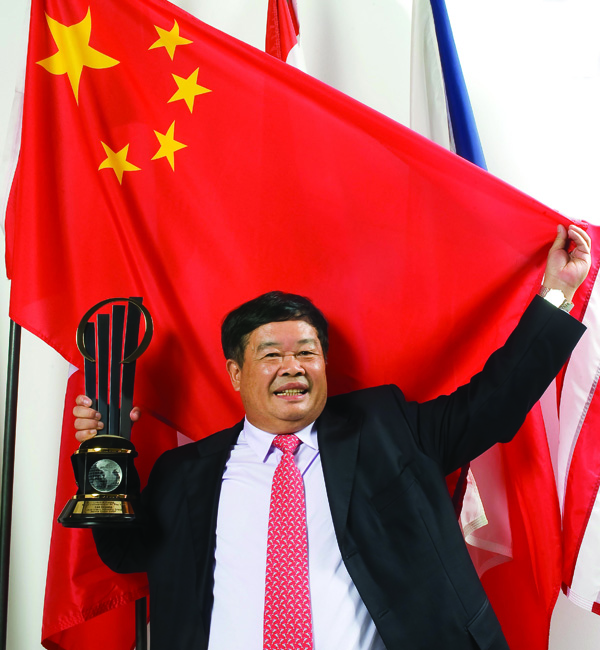 MONTE CARLO, France,May 30,2009--Cao Dewang, Chairman of Fuyao Glass Industry Group, has been named the Ernst & Young World Entrepreneur Of The Year 2009 at an awards ceremony held in Monte Carlo. Cao was picked from among the 43 entrepreneurs vying for the title, each of whom had already been named the Ernst & Young Entrepreneur Of The Year in their home countries.
Founded in 1987 in Fuzhou, Fuyao Glass is China's leading automotive glass manufacturer, with more than half of the overall domestic market. The company is also an approved original equipment manufacturer for automakers based around the globe, including Audi, Hyundai, Volvo and Ford.
J. Christer Ericsson, Chairman of Sweden's JCE Group and Chairman of the independent judging panel, said, "Cao's success extends beyond auto glass – Fuyao has really boosted the Chinese automotive sector as a whole, both domestically and overseas. He is also a pioneer in corporate governance, from restructuring Fuyao as one of the first joint-stock limited companies in Fujian province, to being one of the first companies in China to introduce independent directors to its board. The competition was very tough this year, but it was these factors that led the judges to choose him."
"To receive this award from among a group of such talented entrepreneurs is a great honor," said Cao, "not only for me, but also for the 10,000 employees of Fuyao, and for China, too."
"Cao, who was born and raised in a poor family in rural China, is a true rags-to-riches story," said Greg Ericksen, Ernst & Young's Global Vice Chair for Strategic Growth Markets. "He is a great example of the new breed of entrepreneurs based in the emerging markets who are bursting onto the global stage."
"Entrepreneurs achieve great things and are real drivers of the global economy," said Jim Turley, Global Chairman and CEO of Ernst & Young. "Their vision, leadership, determination and sheer hard work inspire all of us at Ernst & Young. Throughout his long career, Cao has embodied the entrepreneurial spirit and is very worthy of the title Ernst & Young World Entrepreneur Of The Year 2009."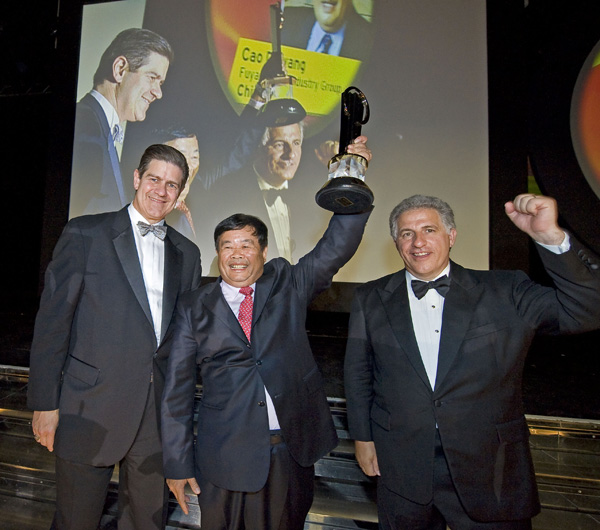 About Cao Dewang and Fuyao Glass Industry Group
Cao Dewang emerged from humble beginnings to become one of China's most successful entrepreneurs. He started his own business at the age of 16, peddling cut tobacco. He also worked as a farmer, chef and fruit seller. In 1976 Cao began work as a merchandiser for the Fuqing Gao Shan Special Glass Factory. In 1983 the factory was making a loss and the local authority didn't have the means to turn the business around. Cao was asked to take over the factory and had it turning a profit within a year.
Today Cao is a well-known philanthropist in China. He personally donated more than €15 million for the 2008 Sichuan earthquake relief effort. This year he announced that he will donate nearly 60% of his interest in Fuyao, valued at more than €300 million, to a newly established charitable foundation. This represents one of the largest ever charitable donations by a Chinese Mainland entrepreneur.
Cao founded Fuyao Group in 1987 to specialize in the production of automotive safety glass and industrial technological glass. In 1993 it was the first company in its sector in China to be listed in the Shanghai Stock Exchange. The group has more than 10,000 employees and has glass production facilities in Fuqing, Changchun, Chongqing, Shanghai, Guangzhou and Beijing and modern float-glass production bases in Fujian, Jilin, Inner Mongolia and Hainan. It has established a complete sales network across the country, and also has business offices in America, Japan, Korea, Australia, Russia, and Germany. Its 2008 revenues were approximately €600 million. Its website is www.fuyaogroup.com.
About Entrepreneur Of The Year
Ernst & Young Entrepreneur Of The Year is the world's most prestigious business award for entrepreneurs. The unique award makes a difference through the way it encourages entrepreneurial activity among those with potential, and recognizes the contribution of people who inspire others with their vision, leadership and achievement.
As the first and only truly global award of its kind, Ernst & Young Entrepreneur Of The Year celebrates those who are building and leading successful, growing and dynamic businesses, recognizing them through regional, national and global awards programs in more than 135 cities in 50 countries.