Fuyao Group Awarded for International Supplier Award, Sunroof Glass Leading the World
2015-07-06
2222
(June 24) In Germany Stoke Astoria, a place near Munich, Webasto Group, a global leader brand for automotive sunroof systems held its 2015 Annual Supplier Conference at its headquarters. Mr. Chen Jicheng, vice president of our company was invited to the conference. He also gladly received the Webasto annual "International Supplier Award" of 2015, which was the most valuable award of Webasto, from the Chairman of Webasto, Dr. H.Engelmann which means the Fuyao's Sunroof is among the world's top level.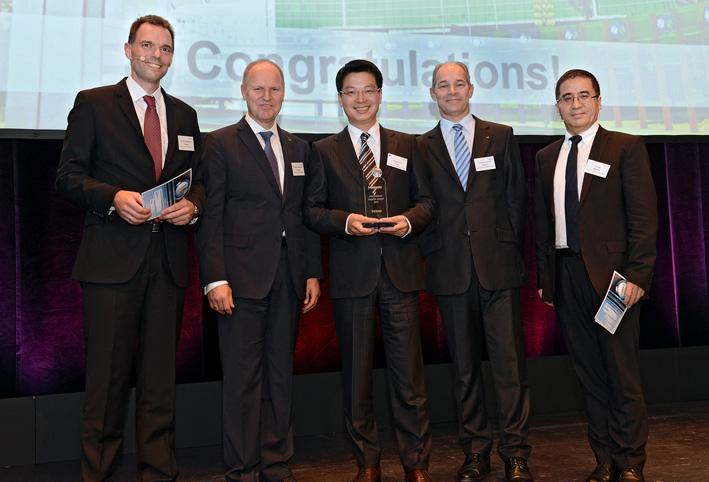 Vicee President Joseph Chen Jicheng (Middle) represent Fuyao Group to accept the award for International Supplier of the Year from Webasto
Fuyao Group supplies Webasto China, Webasto German, Webasto U.S. and other plants all over the world with OEM sets, including traditional front-fixed sunroof, 1.8 square meters panoramic sunroof and encapsulated assembled sunroof, etc. for BMW, Audi, Daimler, Volkswagen, General Motors, Ford and other well-known automobile manufacturers. During the ten years and hundreds of projects of cooperation, Fuyao Group has always been committed to improving technology, enhancing quality, providing outstanding services, and has been acknowledged by Webasto in quality, delivery and new product development. The communication and cooperation has increased too over the years.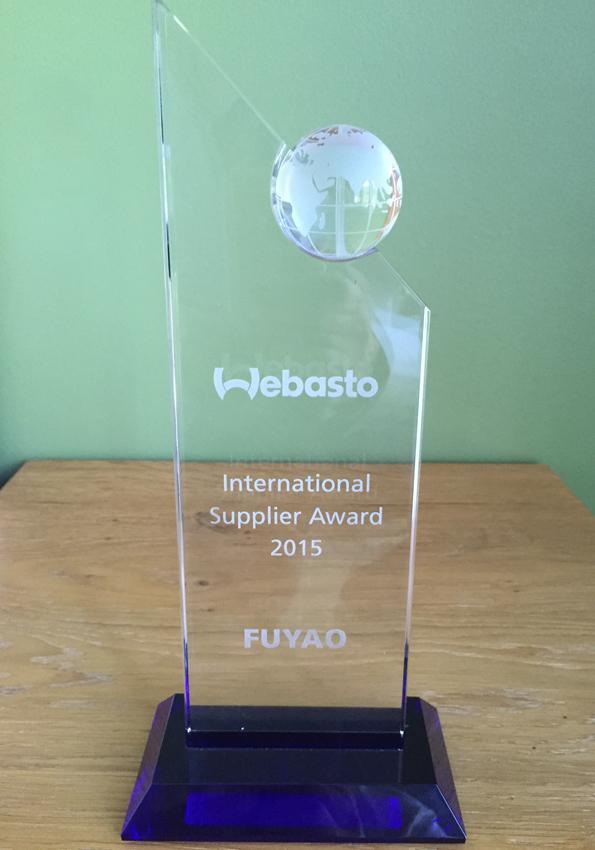 Webasto: International Supplier Award Trophy
Webasto Supplier Conference is held every two years. Each time the company selects four outstanding suppliers from its global supply system. Three trophies for sunroof, convertible roof and heating system will be awarded as well as an International Supplier Award. Fuyao Group, as the only one Asian face on the night, among more than 250 companies over the world, claimed the title with the highest quality: international supplier award title as the finale of the night.
Webasto was founded in 1901. It is a well-known global supplier for automotive sunroof systems, vehicle heating systems and other automotive supplies. It has a dominant power especially in the field of roof systems.