Fuyao Group Consecutively Selected CCTV TOP10 Listed Companies
2017-12-12
2215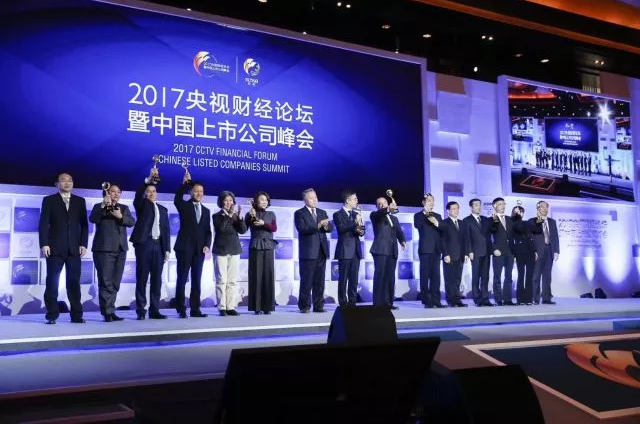 2017 CCTV Chinese TOP10 Listed Companies were officially announced on December 12th, 2017 and Fuyao Group continued to stay on the list. The statistics reported that Fuyao Group A-share accelerated to 46.08% yearly, far ahead of the 3.1% market average yield.
CCTV Chinese TOP 10 Listed Companies are selected by CCTV Financial Forum, a renowned forum brand fully supported by CCTV. It invites authoritative financial leaders at home and abroad to participate, consisting of heads from NDRC, MOST, MIIT, MOF, PBOC and CSRC, etc. as well as authoritative economists and famous business leaders.
CCTV Financial Forum commented that, Fuyao Group has been concentrated on auto glass production in the past 30 years and has become the invisible champion in its market segments. Being selected CCTV TOP10 Listed Companies for two consecutive years reflects the social recognition to Fuyao business performance, corporate governance and management of investor relations.
Since June 1993, Fuyao Group has always attached great importance of legitimate rights and interests of shareholders, paying attention to dividend returns of investors and is also the minority of A-share enterprises that achieves more bonus than fund raised. As to management mechanism, Fuyao Group takes the lead in introducing director system to perfect the corporate governance structure and supervise the standard operation of company, to ensure that the rights and responsibilities of shareholders meeting, board of directors, board of supervisors and management are clearly defined with each party performing their own duties, subjecting to checks and balances and operating independently. It has also established good cooperation relationship with financial institutions, achieving a win-win situation for both shareholders and creditors.
In addition to Fuyao Group, the named CCTV TOP10 Listed Companies comprised other national famous manufacturers such as Midea Group, Gree Electric Appliances and SAIC Motor Corp, etc. Fuyao Group will work together with these listed manufacturing companies to jointly shoulder the heavy responsibilities of supplying structural reforms and fulfil the expectation of hundreds of millions investors.