"Details Pursuer" Audi Visited "Quality Pursuer" Fuyao
2017-12-13
2437
Faw - Volkswagen Audi, the explorer and pioneer of Chinese luxury car market, has always insisted on the extremely stringent quality requirement for years and therefore is called "Details Pursuer". As its system supplier, Fuyao Group has maintained in providing the "Best Quality " glass for Audi full vehicle models by conforming to its high standard. On December 12th,. 2017, Faw - Volkswagen Audi led the media to visit Fuyao to source the origin of quality, demonstrating a series of high-standard and high-requirement component manufacturing and supplying system established during their 25 years of colaboration.
"Faw - Volkswagen Audi System Supplier Visit" made their first stop at the largest global automotive glass manufacturer - Fuyao Glass Industry Group Co., Ltd. (Fuyao Group).
Audi has become synonymous with Chinese high-end cars since it entered the China market, winning the recognition of over 4 million car owners, and leading the development of the Chinese automotive industry. Through the years and ' unremitting efforts, Faw - Volkswagen Audi has developed a whole set of quality assurance systems, for which all quality assurance people follow including,: global uniformity where the entire process acts as the core, using advanced technology and repeated experimentation to guarantee the quality of every product out of the factory.
During collaboration with Audi, Fuyao kept absorbing advanced concepts, learning managing experience, improving quality standard and unleashing innovative proficiencies. By supplying automotive glass for Faw - Volkswagen Audi full offering of full vehicle models, Fuyao successfully joined Audi's worldwide purchase network, laying a solid foundation for the development of globalization.
The partnership between Fuyao and Audi can date back to 1992. When Fuyao just started to make an appearance in the domestic automotive glass.As a result, it won the favour of Audi and took the OEM order of Audi 100, which was the first localization vehicle model since Audi brand entered China. Auto glass was one of the first auto parts to be localized and its technical standard was far supranational standard. Some technical indicators were brand new to Fuyao engineers. With the support of Audi, Fuyao employees overcame difficulties and challenges one by one. The project helped Fuyao really learn how to make "high quality" glass.
After Audi 100, Fuyao's strength received recognition of Faw - Volkswagen Audi and attracted attention of German Audi.
In 2005, Fuyao Glass Industry Group Co., Ltd. (Fuyao Group) signed a contract with German Audi and was recognized as the first Chinese export enterprise to supply Audi windshields. This was a significant milestone of Fuyao's globalization. Mr. Cho Tak Wong, chairman of Fuyao Glass Industry Group Co., Ltd. (Fuyao Group) commented on this cooperation that Audi glass is the perceived as the worlds most difficult auto glass to produce. Becoming OEM, indicates that Fuyao has completely mastered manufacturing the technologically difficult automotive glass, establishing an international brand for Chinese automotive glass manufacturing industry.
In 2005, Fuyao and German Audi signed OEM supply agreement, overcoming a piece of glass which is the world-recognized as the most difficult to make.
During the cooperative period, Fuyao constantly absorbed international advanced concepts, promoting research and development, continuously improved production process, forming technology and inspection conditions, etc. and kept up with innovation. Furthermore, Fuyao actively explored the establishment of digital smart factory, setting up four R&D centres worldwide, synchronizing designs with research and development of new vehicles models, growing into the world's largest automotive glass professional supplier.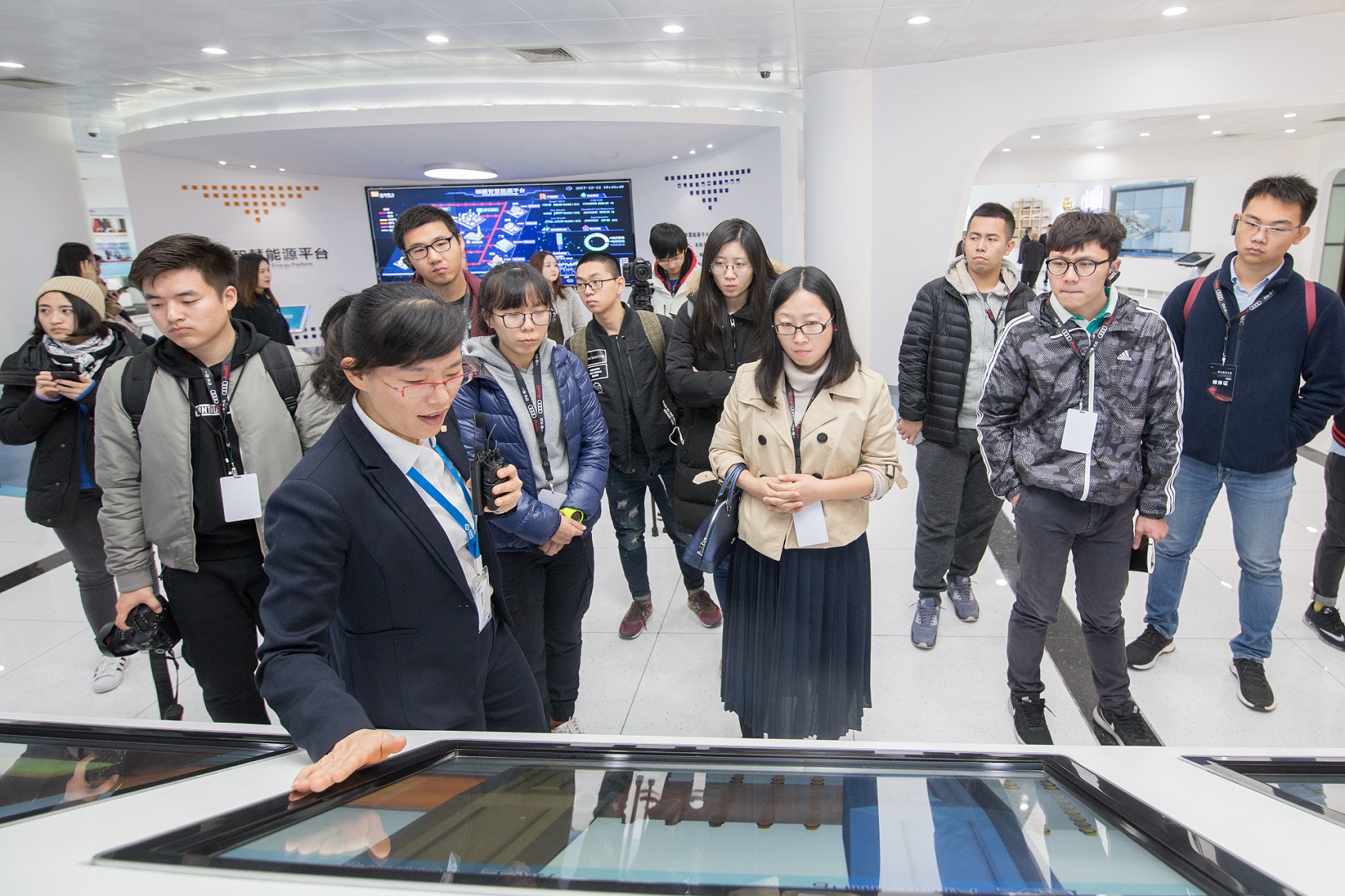 The professional staff introduced innovative process and products of Fuyao Glass Industry Group Co., Ltd. (Fuyao Group) in the Fuyao Glass Research and Development Centre.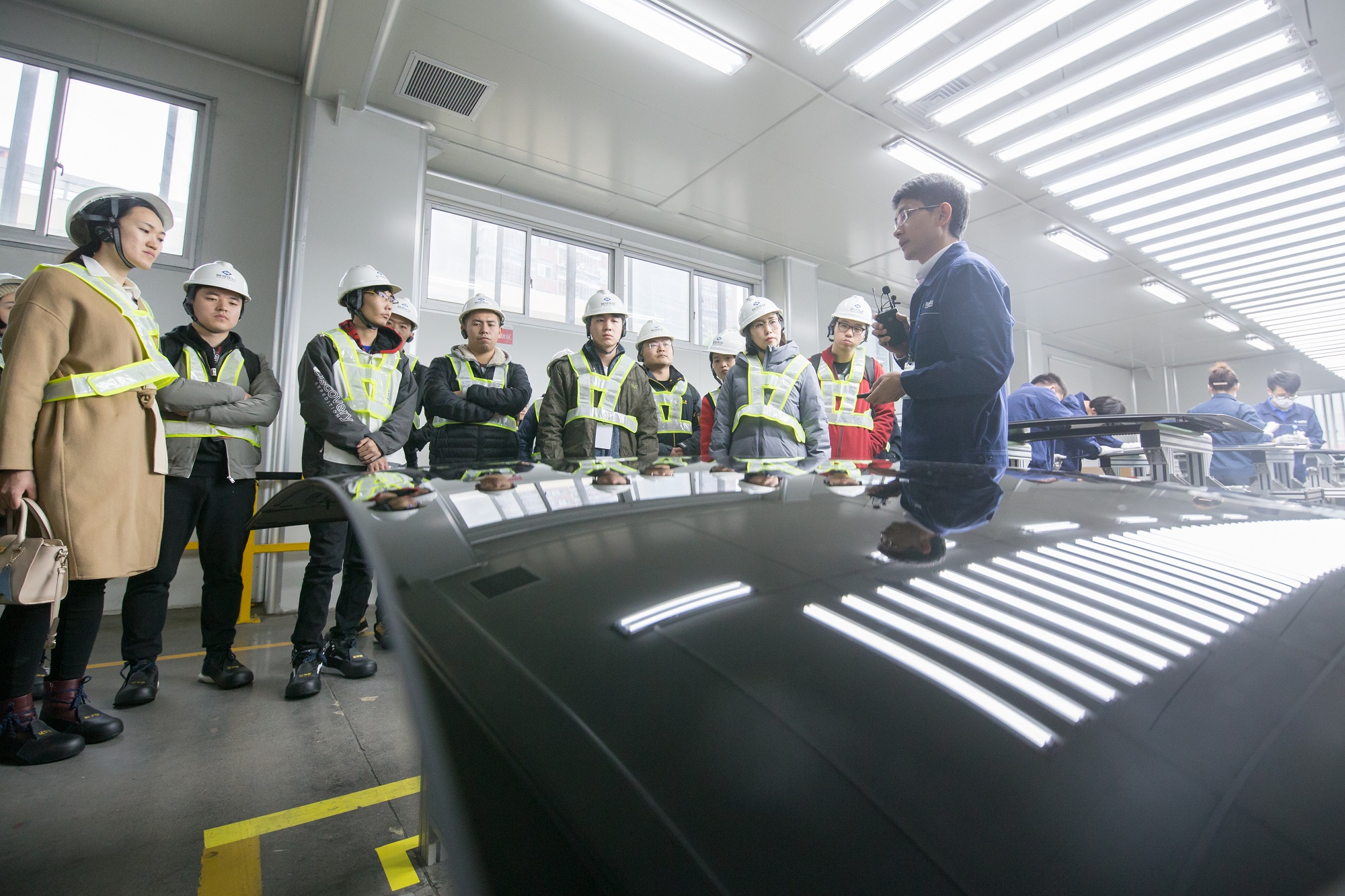 The engineer demonstrated the production line of Audi A8 sunroof in Fuyao Fuqing Automotive Glass Production Plant.
For a long time, Fuyao regards itself -responsible to ensure user's driving safety. Providing high quality automotive glass solutions to our global customers under the concept of "perfecting ourselves and bettering the world" with the direction of keeping safety and comfort, energy conservation and environment protection, intelligent control, integrated assembly , fashion and beauty as the glass functional innovation and breakthrough point.
As Fuyao continues to growing bigger and stronger, we continue to adheres to the belief that enterprises should develop harmoniously with nature and society. We not only develops a series of green and energy saving products such as photovoltaic, lightweight and coated glass, but we also embrace the concept of environmental conservation permeated through the entire industry chain by proactively promoting clean production, constructing environmental protection strategies such as ,introducing intelligent energy platforms to develop a green factory.
For the future, it's Fuyao Group's continued goal to maintain quality and fulfil the supporting role of the automotive industry by keeping in mind the original intention and mission goal, promoting self-ideological level and strength to ultimately provide a piece of soulful glass for our global customers while achieving the same success to the extent of our quality!